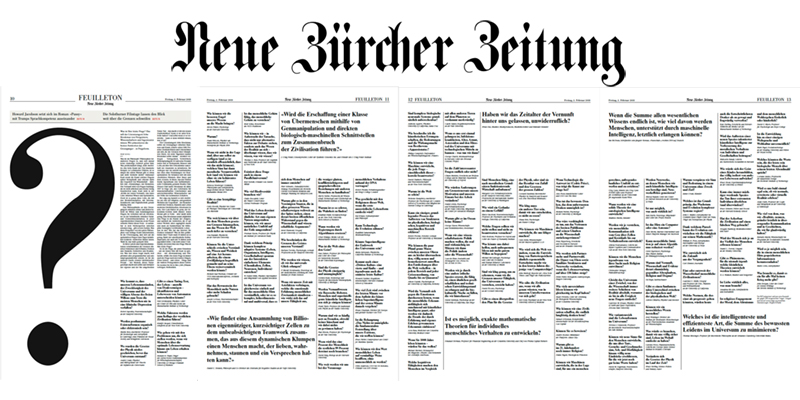 If you were left with the chance of asking only one fundamental question about the future of humanity, which one would it be? That's exactly what legendary American literary agent John Brockman wanted to know of freethinkers, scientists, engineers and entrepreneurs moving at and across the very borders of modern thought. We present their best answers – in question form.
Without a doubt, edge.org is one of the brightest, most stimulating websites today – visitors experience the thinking, actions and lives of modern intellectual adventurers in actu. The pleasure factor is great, as is the gain in knowledge. Every month there is news – but that's not all. 
Every year
 John Brockman sends a question out to the "Edgies" and makes the answers accessible on his website; afterward he publishes them in an anthology for bibliophiles. Life – what is it? How is the internet changing the way you think? What is your dangerous idea? Now, after 20 years, the American cultural impresario, who still looks young at the age of 76, has decided that enough is enough. And he asks his community one last question: what's
your
last question?
It is a question to inspire the individual – to quote Kant one last time – with "admiration and awe." The last question is always a question about last things. These last – and first – things are the true protagonists of the following pages. They will pursue you into your dreams and nightmares. Hopefully.