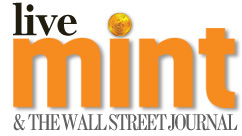 News From:
Livemint —The Wall Street Journal
Where do cool ideas come from? Every year, the online salon Edge.org poses one question and gets a bunch of smart people to answer it.
The 2011 question was: What scientific concept would improve everybody's cognitive toolkit? The answers, compiled as a book with the laughably ambitious title, This Will Make You Smarter: New Scientific Concepts to Improve Your Thinking, has 165 contributions from eminent thinkers on subjects too disparate to be memorable: anthropophilia, cognitive humility, haecceity, and other such abstruse concepts.
Some themes emerge out of this morass of ideas. One that informs this column is called dualism.