Recently we have published a number of Conversations on related subjects such as "Big Data", "Linked Data", "Data Science", "Web Science", "Semantic Web", "Network Science". Clearly, a new realm is rapidly coming into public consciousness.
In this regard, we have set up this "Special Event" page on "Computational Social Science" to organize and present this material to our readers and to provide access to the ongoing Edge Conversations and related discussions. 
Published to date are eight Conversations with: Dirk Helbing, Nicholas A. Christakis, J. Craig Venter, J. Craig Venter, Cesar Hidalgo, Sandy Pentland, Albert-László Barabási and Tim O'Reilly. The presentations include more than five hours of video as well as the texts.
—John Brockman
    Editor
---
"THE CLOTHESLINE PARADOX"
A Conversation with Tim O'Reilly [10.4.12]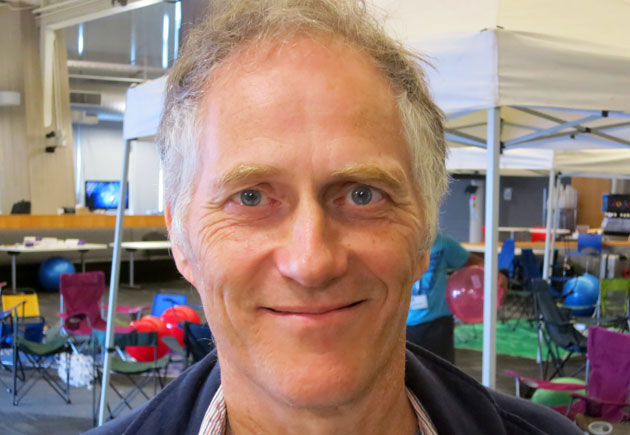 If we're going to get science policy right, it's really important for us to study the economic benefit of open access and not accept the arguments of incumbents. Existing media companies claim that they need ever stronger and longer copyright protection and new, draconian laws to protect them, and meanwhile, new free ecosystems, like the Web, have actually led to enormous wealth creation and enormous new opportunities for social value. And yes, they did in fact lead in some cases to the destruction of incumbents, but that's the kind of creative destruction that we should celebrate in the economy. We have to accept that, particularly in the area of science, there's an incredible opportunity for open access to enable new business models.
 
TIM O'REILLY is the founder and CEO of O'Reilly Media, Inc., a leading computer book publisher. O'Reilly Media also hosts conferences on technology topics, including the O'Reilly Open Source Convention, the Strata series of conferences on big data, and Tools of Change for Publishing. O'Reilly Media's Maker Media unit publishes Make Magazine and operates Maker Faire, the world's largest gathering of DIY hardware enthusiasts and entrepreneurs. O'Reilly AlphaTech Ventures is a leading early stage venture capital firm.
---
THINKING IN NETWORK TERMS
A Conversation with Albert-lászló Barabási [9.24.12]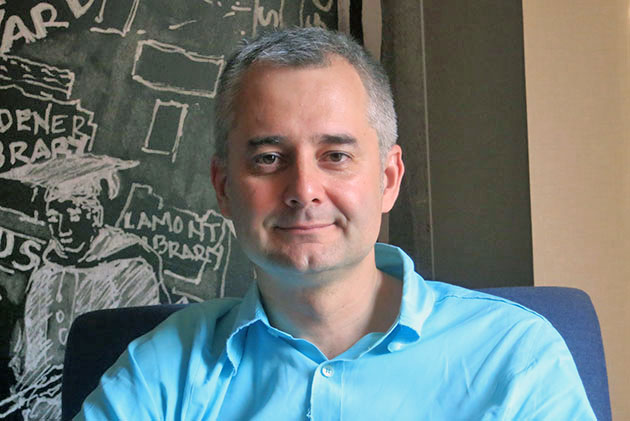 One question that fascinated me in the last two years is, can we ever use data to control systems? Could we go as far as, not only describe and quantify and mathematically formulate and perhaps predict the behavior of a system, but could you use this knowledge to be able to control a complex system, to control a social system, to control an economic system?
 
ALBERT-LÁSZLÓ BARABÁSI is a Distinguished University Professor at Northeastern University, where he directs the Center for Complex Network Research, and holds appointments in the Departments of Physics, Computer Science and Biology, as well as in the Department of Medicine, Harvard Medical School and Brigham and Women Hospital, and is a member of the Center for Cancer Systems Biology at Dana Farber Cancer Institute.
Albert-László Barabási Edge Bio Page
---
REINVENTING SOCIETY IN THE WAKE OF BIG DATA
A Conversation with Alex (Sandy) Pentland  [8.30.12]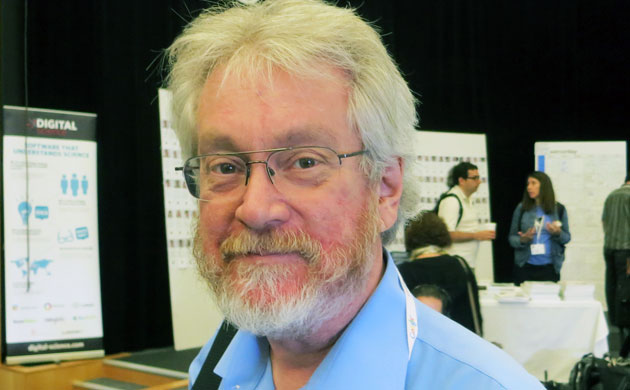 With Big Data we can now begin to actually look at the details of social interaction and how those play out, and are no longer limited to averages like market indices or election results. This is an astounding change. The ability to see the details of the market, of political revolutions, and to be able to predict and control them is definitely a case of Promethean fire --- it could be used for good or for ill, and so Big data brings us to interesting times. We're going to end up reinventing what it means to have a human socie
ALEX 'SANDY' PENTLAND is a pioneer in big data, computational social science, mobile and health systems, and technology for developing countries. He is one of the most-cited computer scientists in the world and was named by Forbes as one of the world's seven most powerful data scientists. He currently directs the 
Sandy Pentland's Edge Bio Page
---
WHAT IS VALUE? WHAT IS MONEY?
A Conversation with Cesar Hidalgo [8.28.12]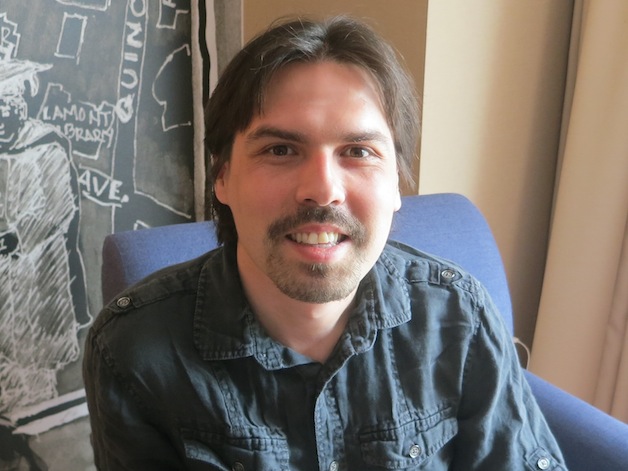 We have always had this tension of understanding the world, at small spatial scales or individual scales, and large macro scales. In the past when we looked at macro scales, at least when it comes to many social phenomena, we aggregated everything. Our idea of macro is, by an accident of history, a synonym of aggregate, a mass in which everything is added up and in which individuality is lost. What data at high spatial resolution, temporal resolution and typological resolution is allowing us to do, is to see the big picture without losing the individuality inside it.
CESAR HIDALGO is an assistant professor at the MIT Media Lab, and faculty associate at Harvard University's Center for International Development. His work focuses on improving the understanding of systems by using and developing concepts of complexity, evolution, and network science. He is also the founder and driving force behind Cambridge Nights, a series of online video interviews with academics who discuss the way in which they view the world.
---
A NEW KIND OF SOCIAL SCIENCE FOR THE 21st CENTURY
A Conversation with Nicholas A. Christakis [8.21.12]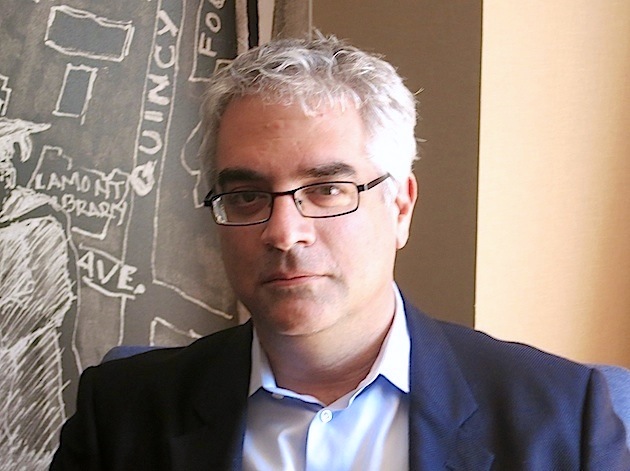 These three things—a biological hurricane, computational social science, and the rediscovery of experimentation—are going to change the social sciences in the 21st century. With that change will come, in my judgment, a variety of discoveries and opportunities that offer tremendous prospect for improving the human condition.
It's one thing to say that the way in which we study our object of inquiry, namely humans, is undergoing profound change, as I think it is. The social sciences are indeed changing. But the next question is: is the object of inquiry also undergoing profound change? It's not just how we study it that's changing, which it is. The question is: is the thing itself, our humanity, also changing?
NICHOLAS A. CHRISTAKIS is a Physician and Social Scientist, Harvard University; Coauthor (with James Fowler) of Connected: The Surprising Power of Our Social Networks and How They Shape Our Lives.
Nicholas A. Chrsitakis's Edge Bio Page


[40:59 minutes]
---
BIOLOGY AT THE SPEED OF LIGHT 
After Dinner Talk by J. Craig Venter [7.10.12]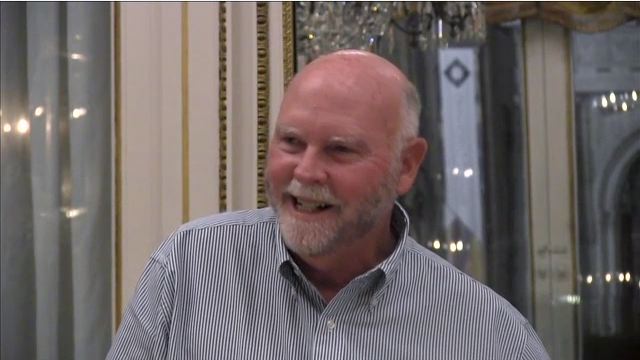 We can now send biology at the speed of light, and this is one of the implications of our work, which we recorded two years ago making the first synthetic life form. We completely synthesized the genetic code of a cell starting with a digital code in the computer—it's the ultimate interface between computers and biology. The digital code and the genetic code have a lot in common; something Schrodinger pointed out in 1943, saying it could be something as simple as the Morse code. ... Digital code, as you know, is a binary code, and ones and zeroes, and your genetic code is literally four-base code with ACGs and Ts. We can now readily convert in between the two, and we can define life at its most basic level. Things that were a mystery fifty, sixty, seventy years ago, we now understand completely.
Genomics researcher J. CRAIG VENTER is regarded as one of the leading scientists of the 21st century, most notably for the first sequencing and analysis of the human genome published in 2001 and the most recent and most complete sequencing of his diploid human genome in 2007. He is Co-Founder, Chairman, Synthetic Genomics, Inc.; Founder, J. Craig Venter Institute; Author, A Life Decoded.
J. Craig Venter's Edge Bio Page


[34:16 minutes]
---
WHAT IS LIFE? A 21st CENTURY PERSPECTIVE
On the 70th Anniversary of Schroedinger's Lecture at Trinity College by J. Craig Venter [7.12.12]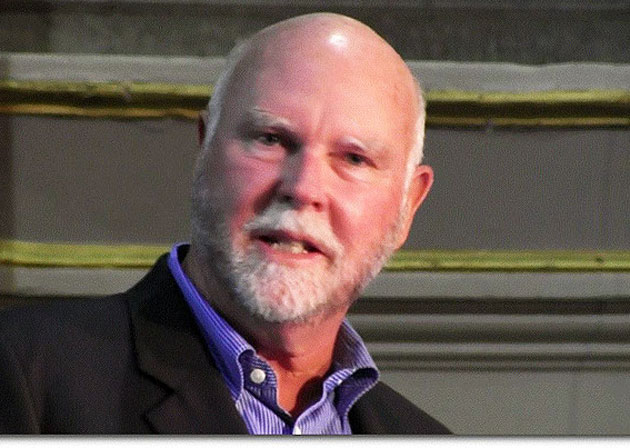 I view DNA as an analogue coding molecule, and when we sequence the DNA, we are converting that analogue code into digital code; the 1s and 0s in the computer are very similar to the dots and dashes of Schrodinger's metaphor. I call this process "digitizing biology".
Genomics researcher J. CRAIG VENTER is regarded as one of the leading scientists of the 21st century, most notably for the first sequencing and analysis of the human genome published in 2001 and the most recent and most complete sequencing of his diploid human genome in 2007. He is Co-Founder, Chairman, Synthetic Genomics, Inc.; Founder, J. Craig Venter Institute; Author, A Life Decoded.
J. Craig Venter's Edge Bio Page
---
A NEW KIND OF SOCIO-INSPIRED TECHNOLOGY
Dirk Helbing [6.19.12]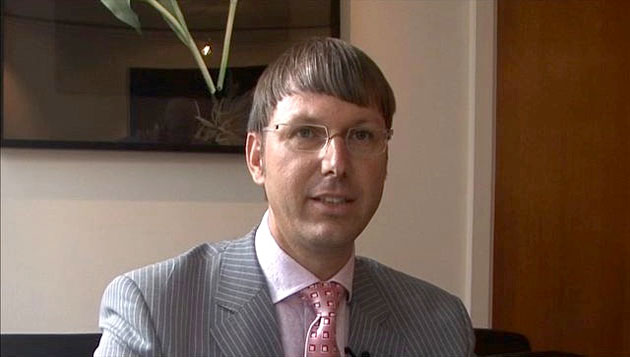 There's a new kind of socio-inspired technology coming up, now. Society has many wonderful self-organization mechanisms that we can learn from, such as trust, reputation, culture. If we can learn how to implement that in our technological system, that is worth a lot of money; billions of dollars, actually. We think this is the next step after bio-inspired technology.
PROFESSOR DIRK HELBING is Chair of Sociology, in particular of Modeling and Simulation, at ETH Zurich – Swiss Federal Institute of Technology, and the Scientific Coordinator of the FuturICT Flagship Proposal.